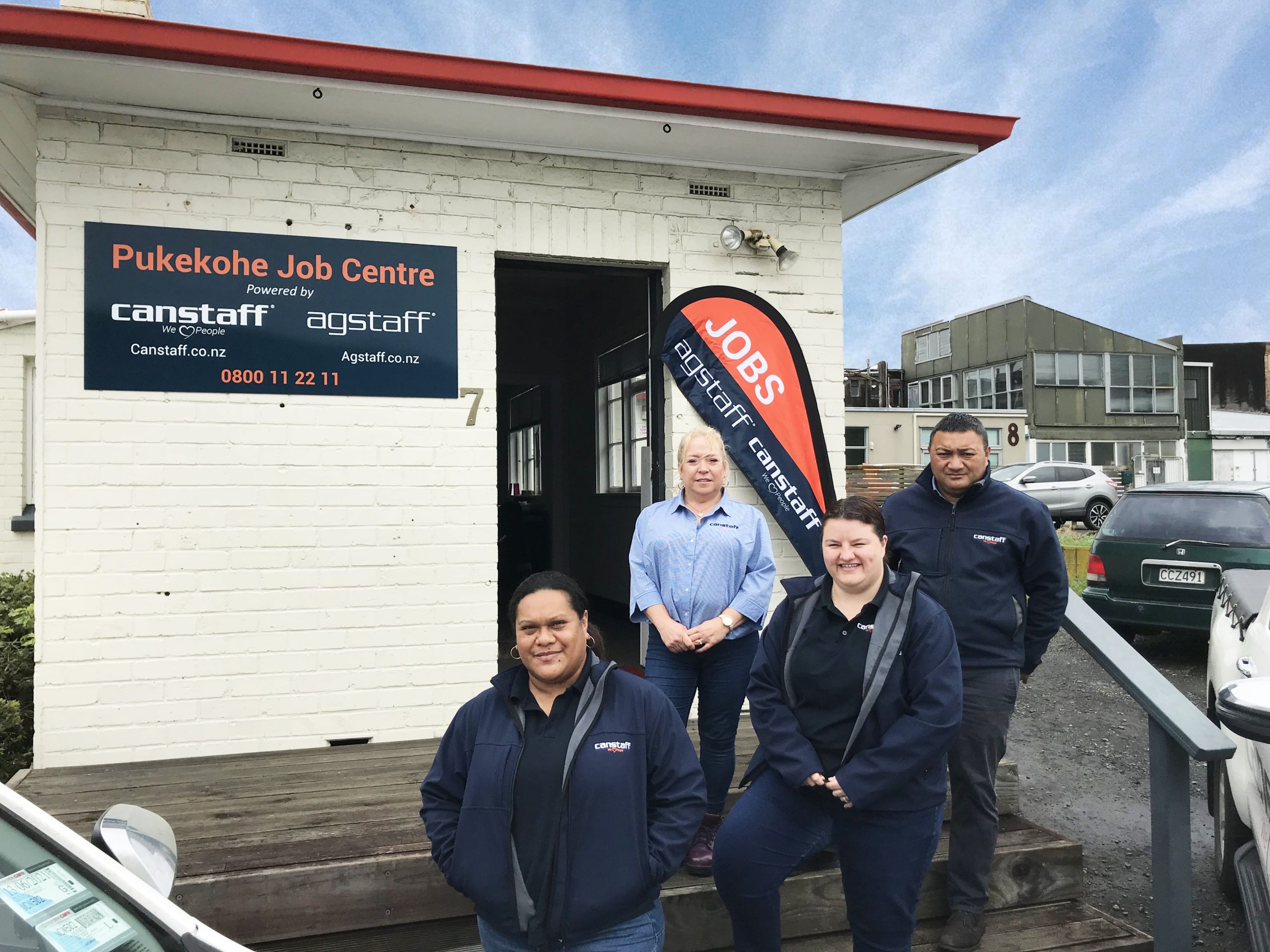 Along with Agstaff, we have officially opened the Pukekohe Job Centre, the first recruitment company and candidate drop in centre in the area. The job centre is focused on placing people into work in the construction, manufacturing, logistics and primary industries.
We've opened the job centre as we saw the need to bridge the gap between employers needing workers and people looking for work in the area. There's work there and plenty of people looking for work, so we decided to help make that connection.
We wanted to have a presence in the area where we could work with our clients and candidates one on one, face to face, and help connect the right people with the right jobs.
The Pukekohe Job Centre is a welcome addition to the town as local businesses are feeling the effects of New Zealand's restricted borders. The industries we work in are facing massive skill shortages due to the lack of migrant workers coming from offshore. Many of our clients are now looking for local people to fill those shortages. We also know there are a lot of people who are out of work and looking. Our ultimate outcome is to match these people.
Pukekohe Business Association manager, Kendyl Sullivan, anticipates this will be a good move for the Pukekohe community as well. "We're excited to see what this will do for the community. We want to see local businesses thrive with the right people in place, and employing local is the key."
Our Area Sales Manager, Iva, will be based at our new office and will be available to help with your recruitment needs. Whether you're looking for workers or looking for work, come and have a chat with Iva or give her a call on 021 502 101.
The Pukekohe Job Centre is located at 7 Seddon Lane, Pukekohe and is open for drop ins from 8:30am to 5pm, Monday to Friday.