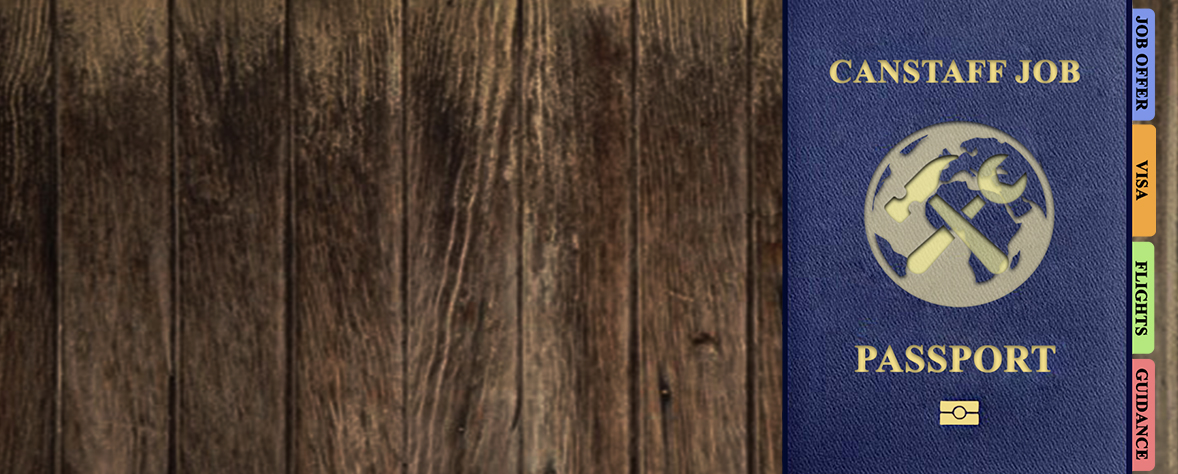 In recent months, Canstaff has increased its global reach with a new London office in addition to offices in Australia, Philippines, Canada, and Switzerland, and throughout the start of the year have rolled out a new way of promoting all potential opportunities for candidates across all our offices and territories with the Canstaff Job Passport. A Passport is an iconic symbol representing a global community and freedom of movement, and on this occasion helps a candidate understand the scope for job placement offered by Canstaff.
Recruitment can provide global opportunities for people with specialist skills and trade qualifications and the Job Passport is a way of delivering those opportunities to those who may not be aware of the demand for their skills abroad.
Canstaff's network of global clients are always demanding strong candidates and with the correct visa eligibility can be successfully placed in new countries with established companies. Companies and candidates are both constantly seeking connection and when the prospect of relocating overseas is being considered a high level of trust and competency is always demanded. The new Job Passport from Canstaff has been created off the back of long-term relationship building across multiple countries where trust has been built through reputable clients and reliable candidates year after year.
Canstaff Managing Director Matt Jones says, "To date this has really made sense to people and has been a great way for people to get a much broader view of potential options as they can see how far the network extends". "It's also been great for our clients as they get to see more candidates as a result". To date those who have taken up the offer of a Job Passport promotion are young Kiwi and Aussie Tradies looking to take their skill to London in conjunction with the new London office opening, plus UK based candidates coming the other way bringing a range of specialised skill and trades.
Plug Into London was the first strategic Job Passport promotion and was offering free one way flights to London from Sydney for Electricians with Kiwi and Aussie passports. There was several factors that made this an obvious start point for the Job Passport including the fact the OE is always on the minds of young people with transferable skills and the free flight adds extra incentive, plus the well-established history between client and candidate connection with these three contributing countries.
Now the Job Passport is established more offers will be created to connect employers and employees right across the Canstaff global network. Contact Canstaff on 0508 CANSTAFF to find out your skills and destination can be matched with one of our clients offering work through the Job Passport