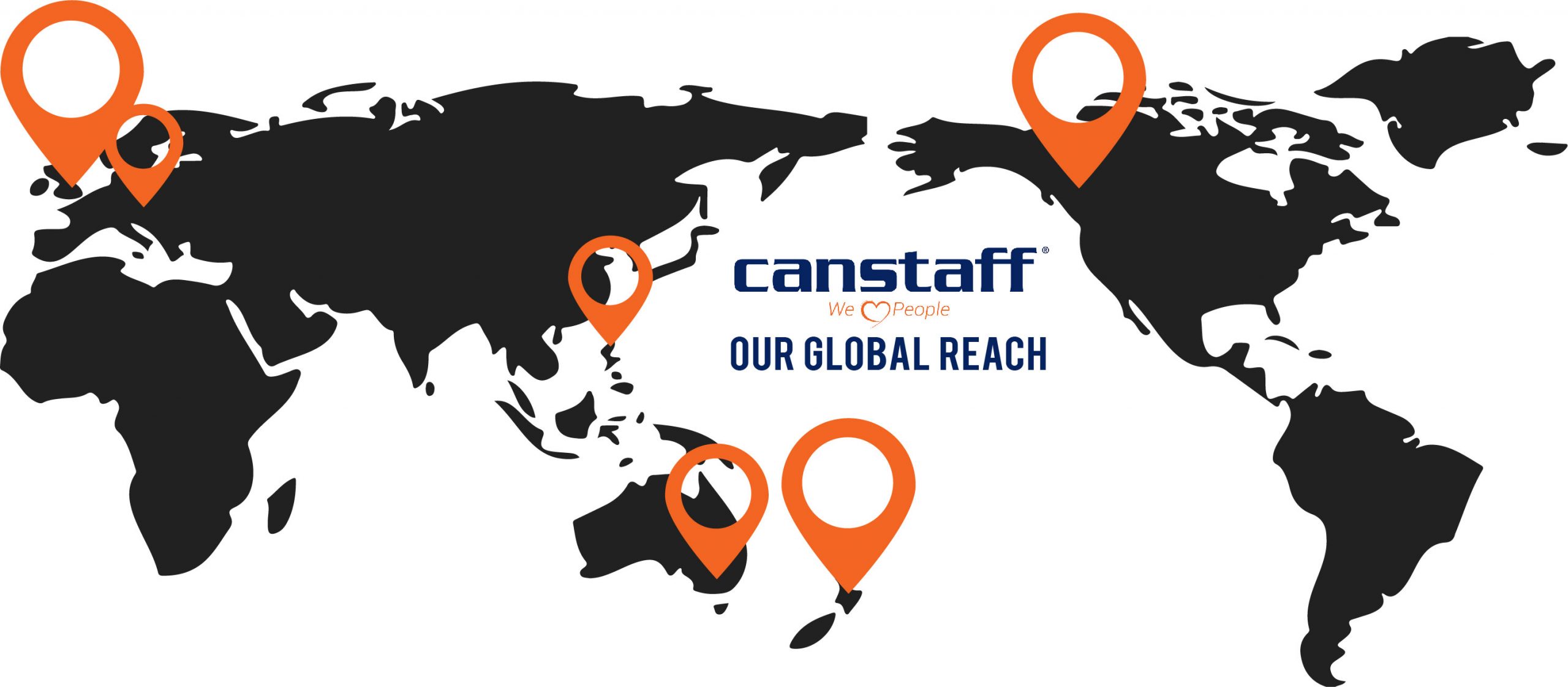 Canstaff has had success recently with the introduction of the Job Passport which is a way of introducing local job seekers to international opportunities that match their skills. This form of international recruitment relocation has been around for decades as individuals make their own way arranging travel, visas and eventually a job in the form of an OE but Canstaff are now creating a more structured process through the Job Passport that packages all the moving parts associated with working overseas including flights, visa assistance, additional training, and ultimately the job offer.
The idea of a Job Passport has naturally evolved from Canstaff having offices across 5 major world cities outside of New Zealand allowing us to be constantly aware of the trends that are emerging in different countries relative to certain skill sets. The amount of construction that is happening across major metropolitan landscapes means there is now constant demands for various tradespeople. This was highlighted by the most recent Job Passport promotion where exact skills were targeted. In this case the call out was to Electricians who want to take up an opportunity in London.
The relevance of London was in conjunction with the opening of Canstaff's new London office and immediately the call came back that Electricians, or 'Sparks' as they're called on the ground in the UK, who are needed urgently. From there Canstaff have the infrastructure through our network of global offices to help everyone make use of the opportunity including recruiters and candidates. The promotion was driven out of New Zealand and offered free flights to London to eligible applicants.
There was an original offer for Christchurch based electricians to take up the offer of a free flight to London from Christchurch before the offer was broadened across the New Zealand and Australia offices with the prompt, 'you get yourself to Sydney and we'll pay for the flight to London'. This applied to all Kiwi and Aussie passport holders between 18 – 31 years old in order to match the Youth Mobility visa requirements. This was as targeted as recruitment marketing can get and the results show the beginnings of a change in how candidates are sort after and eventually placed.
Now that we've seen the results and can account for the power of having international offices we can start preparing for an inbound version as well to connect local New Zealand employers with the overseas workers who can now see a clearer path with job offers and visa assistance all as one package. Once we are familiar with our clients' future demands for staff we can then use the same format and promotion style to encourage potential applicants who are currently based overseas to come to New Zealand and hopefully resulting in more available workers for primary industries, manufacturing, and trades. This not only allows us to solicit for exact works skills but means we can potentially brand our clients to job seekers before they arrive.